SIS started operations in September 1986..
Owner:
Bob Goad - President
1986
SIS started with having a few stores and before the end of the year it grew to about 40 locations.


1991
As the reputation of the company grew, our customer base grew to about 100 stores monthly.


1996
Expanded into 5 states (Illinois, Indiana, Iowa, Missouri & Wisconsin).


2006
SIS acquires A-1 Inventory Service which was a strong presence in the Chicagoland area. This not only expanded our customer base, but also strengthened our workforce with the many years of experience of their employees that continued to stay on board.


2009
We now perform inventory audits in over 500 locations per month.


2011
SIS moves to new facility to accommodate growth and establish a location in Indiana.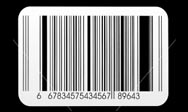 As the saying goes - "You are only as good as your last client." At SIS, our list of satisfied customers is the best.
SIS Inventory has been an accredited inventory company since 1986. SIS Inventory currently serves Illinois, NW Indiana, Eastern Iowa, Eastern Missouri, Southern Wisconsin, and Southern Michigan. We provide inventories in over
500 locations per month
. Experienced competent men and women will perform your inventory, not seasonal help or dishonest employees.
Some of our long term clients include:

7-Eleven 21+years

BP/Amoco 23 years

Shell Oil 23 years

Al's Lakeshore Groceries 18 years

Ayerco Oil 18 years

Thornton Oil 22 years

Wiseway Foods 13 years

Approved Vendor of Consolidated
Buying Company