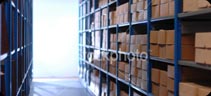 Where Inventory Shrinkage Starts:
Employee Theft - 70-75%
Financial loss of $1,023.00 per dishonest employee

Shoplifting - 5%
Financial loss of $128.00 per customer

Administrative Error - 5%

Vendor - Fraud - 10-15%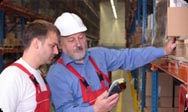 INCREASE PROFITS
WITHOUT MORE SALES!
Let us help you improve your bottom line!
Retail theft does not only affect the bottom line


When criminals steal from retailers, consumers pay higher prices, the safety of innocent employees can be compromised, and shoppers looking for popular merchandise often cannot find it.

Even though shrinkage as a percentage of sales stayed virtually unchanged, total retail losses increased last year to 41.6 billion due to higher retail sales in 2007 compared to 2006. (The survey, now in its fifteenth year, is a collaborative effort between NRF and the University of Florida).


Periodic inventories intimidate employees resulting in less theft. Inventories detect shortage patterns, when they are not performed on a regular basis the guilty individual is usually gone before the shortage is found. Money spent to protect company assets, in turn will show increased profits.

Now that we have shown you the importance of inventories do not wait another day!